Improve Mobility. Improve Quality Of Life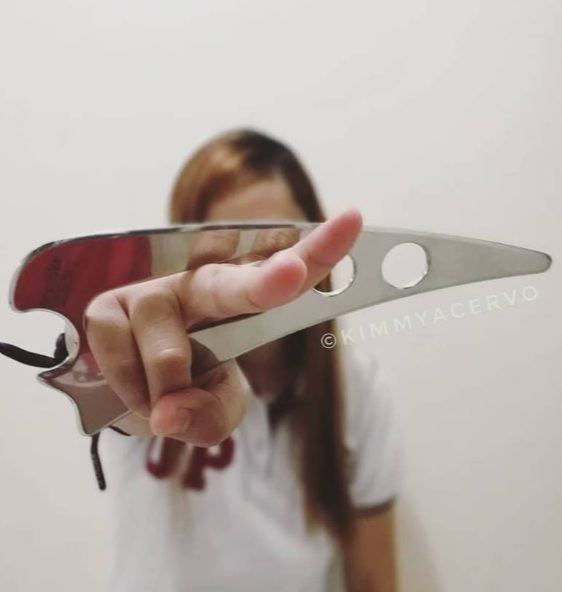 M2T-Blade. Original IASTM
Cost: $399
The M2T-Blade is the original all-in-one IASTM Tool designed by Chiropractors for Health and Fitness Professionals a like.
The M2T-Blade is uniquely designed to assess and treat soft tissues while improving blood flow, decreasing pain, and increasing mobility around the joints.
Cost: $149 CAD
The Stick. Designed By M2T-Blade.com - Developed For Self Use.
It is an all-in-one adhesion breaker, muscle massager, and improvement in Range of Motion.
Using The Stick, you can workout knots, adhesions, improve blood flow, and neuromuscular response before workouts and sporting events.
Do you want your IASTM instrument to have your clinic/brand colours and logo?
M2T-Blade is the only company that allows for colour selection and logo engraving on each of our tools so practitioners can show off their unique branding and colour style!
All custom orders are Surgical Grade Stainless Steel with a choice of colour and custom logo and engraving of your clinic name and website.
Canine IASTM - Big & Small Dog
Do you love dogs?
We do too! - Thats why we set out to create the first and only Canine IASTM Instrument!
The instruments make it easier to detect and treat fascia and muscle dysfunction, triggering an inflammatory healing response.
This greatly improves muscle recovery in active dogs and relieves pain and restores flexibility in senior dogs or dogs recovering from surgery or injury.
We offer HUGE SAVINGS with the IASTM Power Bundle!
What you will receive in the IASTM Power Bundle Package:
- M2T-Blade
- IASTM Fascial Handle Bar
- Hand Finish Wooden Box Case
- Cordura Tool Pouch for M2T-Blade
- Cordura Fascial Handle Bar Pouch
- Instruction Manual
- Practitioner's Shirt
When the massage gun works, it effectively dissipates a large amount of creatine produced by the body's fatigue during exercise, work and life. It has a very good effect of relieving body fatigue; its high-frequency oscillation can directly penetrate deep skeletal muscles and make skeletal muscles Instant relaxation, meridian nerve blood flow is instantaneous, it is a powerful helper for rehabilitation physiotherapists, pain physicians, masseurs, beauticians, health care providers and other related people!
Price: $399 CAD {Free Shipping}